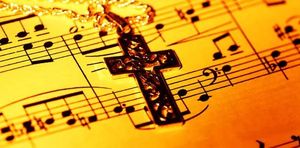 Serving our Risen Savior through song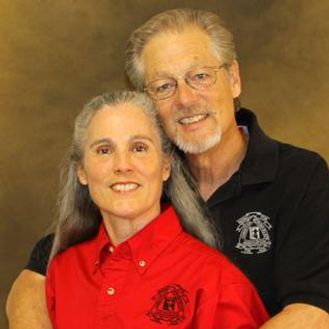 Welcome!
We are pleased that you came to visit our site, and have chosen to spend some time getting to know us, our music, and our ministry. Thank you for being here.
Robb & Kathy
New Single: I will give to You my Praise
We have been working on a new CD, and I Will Give to You my Praise is the first song from that effort.  It is available on all major streaming platforms.  It's also available for download from Amazon, iTunes,  or by clicking the YOUR PRICE button below.
This song was written by Ernie McArthur.  (Ernie works at the Answers in Genesis Creation Museum in Kentucky.)  Kathy and Robb worked out an arrangement and performed the song.  Kathy did the lead guitar work, and background vocals.  Robb did the lead vocals, acoustic guitar, bass, organs, and synthesizers.  Both collaborated on the drums and the studio mix.  This isn't the first time we have used synthesizers in a song, but in this song we gave the synths a little bit louder voice than ever before.  We hope you enjoy listening to it as much as we did putting it together.
Reviews 
We sometimes get ministry opportunities through an online booking agency called Gig Salad.  And sometimes we get a review after a performance. Here's a link to what others say about us: