When we left Wisconsin at the end of October, we had a plan for the winter:
November--Finish our Christmas CD
December--Get the Music Ready for Larry Smith's CD, Brand New Good Old Time Gospel Songs
January through March--Lots and lots of learning
Amazingly, we are still on schedule.  The Christmas CD came out on time and we finished Larry's music New Year's Eve.  But the next couple of months promise to keep us quite busy.  Sonar, the recording software I have been using since the late 80's was dropped by it's parent company.  So, I purchased a new DAW (Digital Audio Workstation) called Studio One.  I also purchased a large number of Studio One training videos.  I've been working with it since January 1st, and it seems to be a really powerful software suite, but the learning curve, so far, has been pretty steep.  If I average 3-4 hours a day, I should be fairly proficient within a month or so.  Thankfully, most of the third-party mixing tools that I own, and very comfortable with, work with my new DAW.
Other things we are going to work on while we are here this winter are social media strategies to increase our play time on music streaming services.  We have about 8 hours of training videos that we purchased last summer, but could not find the time to fully devote to this initiative.  When we implement these strategies, we should see a big jump in our number of plays on things like Spotify or Amazon Music, and also increase the size of our mailing list.  Kathy will be taking the lead on this, since I don't have, nor do I want, a FaceBook account.  Part of this effort involves video.  We got a camcorder a couple of weeks ago, but sent it back... You get what you pay for.  A much be$$er one arrived on Wednesday.  Hopefully, we'll start posting more videos on YouTube as well.
Lastly, this winter we will be doing the music for a new Robb and Kathy CD.  We have songs from four different song writers that God has placed in our path over the years, and there is more than enough good material for us to do a 10-12 song CD.  However, Kathy and I got some videos on song writing techniques.  As much as we enjoy developing songs for others, we would like to have more of our own songs on this next CD.  So we'll be working on that as well.
Hopefully, we will stay on track with everything, because when we get back, we'll be focusing on our new house.  They're delivering it to our lot in Elroy, WI today!
---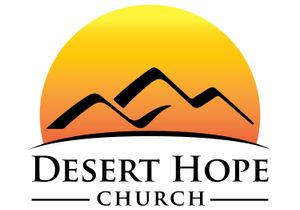 We had the honor of leading worship at Desert Hope Church in Phoenix this last Sunday.  The congregation was very welcoming, and Pastor Jareb gave an inspiring message.  He was finishing an Advent series of sermons on hope, joy, peace, and love, and how that should look as a Christian lives out his or her daily life.
---
We had a lot of fun doing the music for Larry Smith's songs.  On January 2nd we sent Larry a CD with 10 of his songs put to music, and me singing what are referred to as reference vocals.  These are for Larry to practice with, so that he can be ready to record them in our studio when we return in the spring.  My voice is only coming through one speaker/headphone.  That way Larry can sing along with me to get comfortable with the arrangements.  Once he is comfortable with the arrangement, he can sing along with just the music.  Besides editing, mixing and mastering Larry's CD, Kathy and I will also do the harmonies and prepare the artwork for the CD cover.  I love retirement!
Here is a link to one of Larry's songs called, I Praise my Lord and Savior, 
Also.. Here's a video of Kathy and I working on his music in our RV "studio."  The video gives you a little insight into the process we go through with mixing, as well as me recording a reference vocal.  All audio in this video is recorded with the built in mic on our camcorder, and, therefore, not studio quality.
As always, feel free to leave a comment.
Robb and Kathy